DMV OFFICE
Fax: 571.248.5158
HOURS
By appointment only
Monday: 9:00am – 6:00pm EST
Tuesday:  9:00am – 6:00pm EST
Wednesday: 9:00am – 6:00pm EST
Thursday: 9:00am – 6:00pm EST
Friday: 9:00am – 6:00pm EST
A Trusted Tax, Business & Intellectual Property Attorney for Creatives
If you're a creative game changer disrupting the status quo, Creative Genius Law can protect your interests and help you build a legacy for the future. Our D.C., Maryland and Virginia (DMV) team is more than just your lawyer; we're your strategic legal partners. Whether you're emerging in the creative world, expanding your current business, or looking to ensure your future legacy and wealth, our team can help.
With our collaboration, focus on what you love while we ensure a return on your creative capital. We listen to and support your creative ideas with our legal expertise from conception to creation. To support your long-term goals, Creative Genius Law will develop legal strategies and relationships with other service providers to make sure you have all the resources you need. Our clients are our top priority and will always receive our best. We're happy to help you build and share your creative contributions with the world.
Areas of Focus
We're here to let you do your thing while we help establish your legacy. We'll negotiate contracts and collaborations that meet your long-term goals, leverage your intellectual property to the fullest, and protect your creations, business and brand so you can focus on your innovative ideas. We focus on a number of legal areas to meet the diverse needs of creators like you throughout the DMV area and nationwide.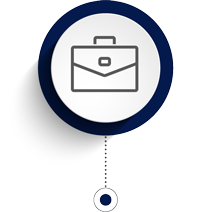 DMV Business Lawyer
We provide vital legal counsel for all aspects of your business. From building an emerging business to establishing contracts and agreements to protect your assets, we can walk with you through every season of your work. We can also help with selling and purchasing businesses.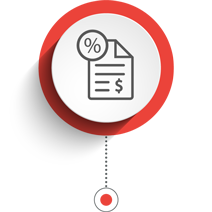 DMV Tax Lawyer
When it comes to taxes, we'll ensure you have the best tax strategies to help your business grow. We'll help you develop and implement strategies that are above-board and compliant with all laws, but will still enable your business to expand even on an international level.
Our DMV Team Helps Creatives Flourish
We're determined to buck the "starving artist" idea by ensuring you see the return on your creativity—both financially and in your legacy. Contact our DMV team today to begin protecting your intellectual property and start building your future. We serve clients throughout the D.C. area as well Maryland and Virginia. This includes areas as wide-ranging as Alexander, Arlington, Fairfax County, Baltimore, Silver Springs, and beyond. No matter where you're from, we're happy to schedule a legal consult or a brief get to know you meeting to answer any of your questions.