CHICAGO OFFICE
Fax: 312.528.9259
HOURS
By appointment only
Mon 9:00am – 6:00pm CST
Tue 9:00am – 6:00pm CST
Wed 9:00am – 6:00pm CST
Thu 9:00am – 6:00pm CST
Fri 9:00am – 6:00pm CST
A Business, Entertainment & Intellectual Property Lawyer
Creative Genius Law helps game changers like you protect your interests and build a legacy for the future. We're not just lawyers; we're your strategic legal partners. Whether you're focused on building your business, expanding your current organization, or looking to ensure your future wealth and legacy, our team can help.
We'll collaborate to make sure you can do your thing and still see a return on your creative capital. From concept to creation, we listen to and support your creative ideas with our legal expertise. We'll always help you develop legal strategies to support your long-term goals. Creative Genius Law also develops strategic relationships with other service providers to make sure you have all the resources you need. We give our absolute best at all times. As our client, you're our top priority and we're happy to help share your work with the world.
Areas of Focus
Our team is here to let you focus on your innovations while we help build your legacy. We'll leverage your intellectual property towards future growth and negotiate collaborations and contracts that help your big-picture goals. We want to protect your business, brand and creations so you can focus on your creative genius. Our practice focuses on a number of legal areas to meet the diverse needs of creators like you in Chicago and nationwide.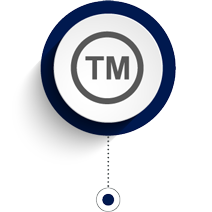 Chicago Trademark Attorney
We provide counsel for selecting names and logos as well as identify potential conflicts and competing trademarks. We also help clients secure federal trademarks and deal with all actions issued through the United States Patent and Trademark Office (USPTO).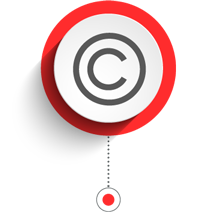 Chicago Copyright Lawyer
Our team offers counsel regarding fair use and infringement and drafts work for hire agreements to protect our clients' rights. We also secure copyright clearances and licenses, draft licensing agreements, and assist with collecting unpaid royalties.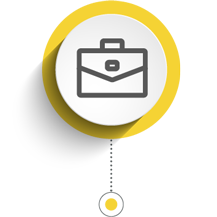 Chicago Business Lawyer
We want to protect and help build your company on all fronts. From building an emerging business to establishing contracts and agreements to protect your assets, we're there for you every step of the way. We even help with selling and purchasing businesses
Our Chicago Attorneys Focus on Your Needs
When it comes to creativity, your talents are a valuable currency. Contact our Chicago office today to begin protecting your genius and building your future. Our office is easily reached just a few miles south of Chicago Loop, and our team is happy to schedule a legal consult or a brief get to know you call to answer any of your questions. Every creative entrepreneur and business can benefit from a strategic legal partner. See how we can help you today!