Want to learn more? Select a case study below.
Working with Patrice has been a pleasure. As small business owners, we felt overwhelmed and lost when it came to anything regarding legal representation for our new business. There were certain issues we knew we needed legal guidance dealing with, but taking on a lawyer felt daunting and we weren't sure of the initial steps to take.
Our initial legal strategy session gave clarity to a lot of the questions we had. The issues felt less overwhelming and we had the sense that we were on our way to getting our legal issues addressed. We had some answers, a plan and a timeline, all of which was a relief.
We would recommend Patrice in a minute to someone in need of her legal services. She guided us through some easy pitfalls for small business owners while being totally friendly and professional.
We were able, first and foremost, to get on the path to Trademarking our brand. As the Fat Shallot took off we saw we needed to protect our hard work and business. Patrice explained the process and has made it painless and easy. Having the issue in her hands has allowed us to relax and focus on making sandwiches and feeding people around town.
We were also able to draft an employee contract with the guidance of a legal professional. This provided a far more comprehensive set of guidelines than we would have ever been able to create on our own and we now feel much more comfortable with the hiring process.
We would recommend Patrice in a minute to someone in need of her legal services. She guided us through some easy pitfalls for small business owners while being totally friendly and professional.
-Sarah, The Fat Shallot
Patrice is a well rounded attorney who understands the issues related to individuals in the creative field. Her "work smart" approach to business practices makes her the go-to-person for the creative industry. In her workshops, Patrice explains the law in a way that it makes sense and it is easy to understand.
-Sergio Gomez, Director of Exhibitions, Zhou B Art Center
Patrice exhibits a thoroughness that is not easy to come by. Her attention to detail and ability to research the facts makes me feel more confident in having her as my attorney. Promptness, creativity and professionalism are just a few of her traits that makes working with her a joy.
-Maya-Camille Broussard, Owner, Justice of the Pies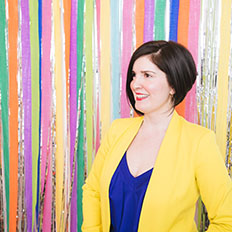 As a creative entrepreneur, it can be challenging to find an attorney that understands a creative personality and their business, respects a creative style, offers customized legal guidance and is willing to push boundaries. I am blessed have developed a strong, collaborative, long-term partnership with Patrice. As my trusted legal partner, her guidance is invaluable to me.
Always tailored to my uniqueness, Patrice takes the time to understand the nuances of the project/case at hand, whether it be web disclosures, trademarks, NDAs and more, so every angle is covered. She has an uncanny ability to retain my unconventional style and nomenclature while distilling my ideas into the necessary legalese. Attentive, thorough and communicative, I always know where our projects stand and what is expected of me. Her process is seamless.
Safe, protected and supported, I have freedom and comfort to create unconventionally!
-Kelly Price, The Kaleidoscope Experience and The Kaleidoscope Effect
I didn't have any hesitations about working with Creative Genius Law. I now have a well-structured company, I can go after capital with confidence, and I feel empowered and protected. I felt like I was aware of what was happening throughout the whole process. I felt safe and like I was in the hands of an expert…PLUS it was one less thing I had to manage.
Also, I love their client portal. Nothing better than being able to trust a firm to do an excellent job (as I HATE micromanaging). I've gained more than a lawyer…I now have a trusted advisor and knows her sh** (ahem) stuff!
I think the firm is a great addition to the agency world. I would tell people to engage her in the beginning. I am so GLAD that is what I did and that I didn't trying doing things myself. Also, think about CGL when you are considering partnerships and such….as their insight can set you on the right path.
-Jetta Bates-Vasilatos, Twist Global + Jetta Setting
Patrice presented at the Blogging While Brown Conference, and her workshop was the best, in my opinion. The information she gave about protecting your intellectual property as an online content creator was PRICELESS! She made it easy to understand, and I walked away feeling empowered with so much information. She's clearly an expert in her field, and the impression she left had me eager to work with her!
-Luvvie Ajayi, New York Times Bestselling Author, "I'm Judging You". Red Pump Rocker.
If you're looking for an intellectual property attorney, Patrice Perkins should be consider. I've hired her on several occasions to negotiate win/win contracts. Her attention to detail, and grasp on the universe of potential issues were invaluable. She'll get you the results you're looking for, as well as other things you never considered.
I highly recommend her to anyone who is negotiating a major deal.
-Toni L. Carter (MSHRM, CDP)HR Consultant, Employment Value Proposition Lead, Relationship Builder, Influencer, Negotiator, Author, Public Speaker
Talking it through with a lawyer and creative advocate like Patrice gave us confidence in our decisions. She pushed us to think about both our short-term and long-term needs and the legal implications of our business. The biggest results that we experienced were talking with a legal professional that understands what is important to creative businesses and receiving small business support beyond "legal services". Not all lawyers are the same; Patrice is patient and genuinely vested in supporting your creative vision AND your legal needs. You are in good hands.
-Paul Branton + Michelle E.M. Merritt, Aplomb Urban Art Salon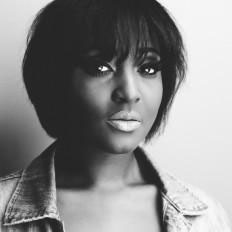 I have to say that I've learned more about being a creative businesswoman after working with Patrice. She takes her time helping to explain anything you may be confused about and helps you feel important to her as a client. I now know more about being a creative who wants to protect her work and business. I feel empowered knowing as much as I do from working with Patrice.
-Melanie Martin, Beautifully Brown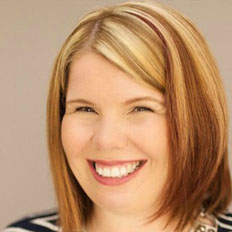 Thanks to Patrice and Creative Genius Law I have a good handle on the process for trademarks and understanding how protecting my IP is an investment for the future. Patrice makes the process easy. This is not my zone of genius, but I knew things were handled and I could count on Patrice to give me the straight goods even when things got sticky. Patrice saved me in a big way in a ill-named course that would have never cleared for a trademark and would have set me up for legal issues in the future. Now I have a name I own and love thanks to her counsel and patience with me. Patrice is a total pro and she really gets you as a creative entrepreneur, which is rare in a lawyer.
-Maggie Patterson, Inside Scoop Academy